Building Data Value Creation and Sharing
BEYOND H2020 project develops and offers a big data platform and a set of technologies that allow a data consumer to search, find and utilize data generated by buildings (data owners). Based on these, the data consumers can run analytics and simulations that are actually needed to design a project and exploit them during the real-time operation of the buildings so as to optimize their operation and energy performance.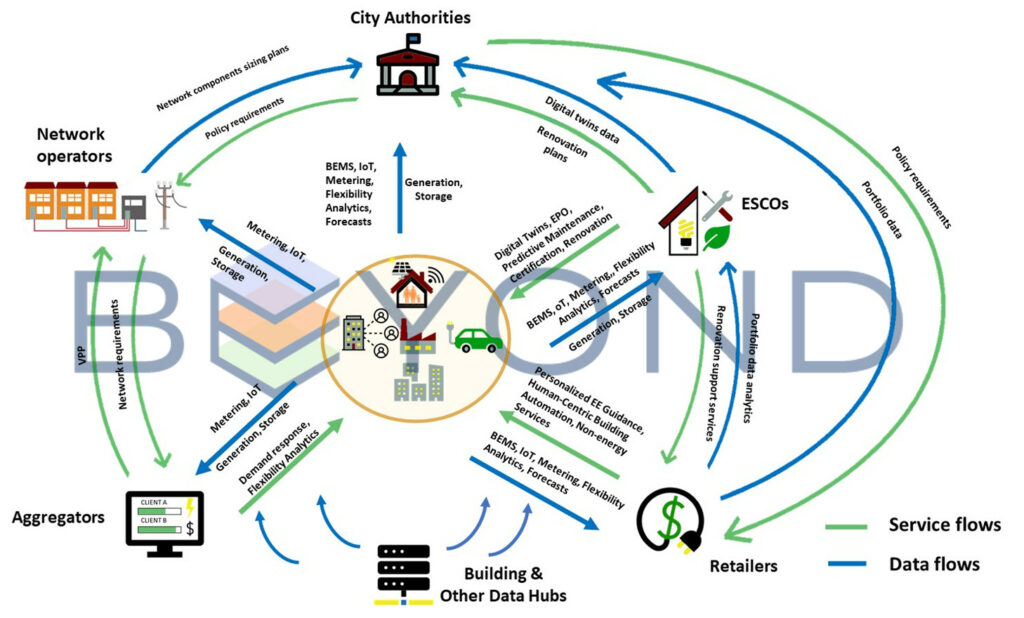 Beyond that, the whole process is concluded between the data providers and data consumers under a data smart contract that allows a data provider to get remunerated. On the other hand, the data consumer can satisfy its business functions while at the same time can run analytics on this data and gradually, turn into a data provider itself by making available these insights to other stakeholders in the energy market.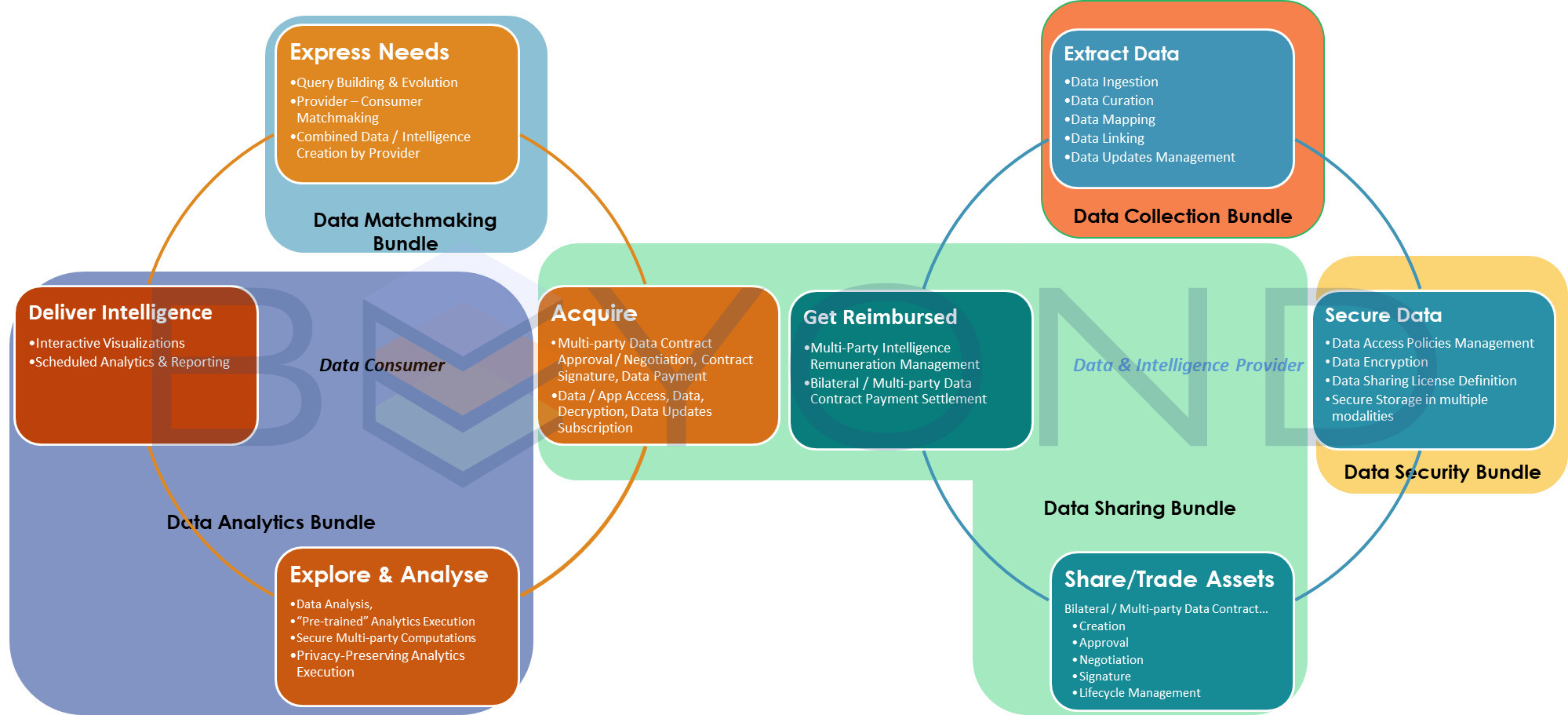 As a result, the BEYOND H2020 project is giving the opportunity to these actors to trade the data analytics to data consumers so that the latest evaluate to what degree the buildings can generate revenues through their participation in emerging trends in the energy ecosystem like flexibility trading. Thus, the BEYOND H2020 project nurtures an ecosystem that is not only focused on services but in data exchange, and most importantly, on the monetization of the buildings' data.
Design a novel Big Data reference architecture and platform powered by buildings' data (energy & non-energy) that will innovatively manage energy sector value chain interactions
Integrate existing big data technologies and libraries, with building sector legacy systems, external data sources to accelerate the data management for powering the BEYOND platform, turning the 4 Big Data V's (volume, variety, velocity and veracity) into stakeholder value.

Provide a secure, privacy preserving and IPR respecting multi-party data exchange and sharing framework

Support the delivery of innovative and added value services that satisfy emerging building and energy sector needs through the creation of integrated value chains and ecosystems of stakeholders of the energy sector around the BEYOND Big Data Platform and AI Analytics Toolkit.
Bring forward novel collaborative business models driven by big data sharing and analytics services, benefiting the whole value chain of actors relevant to the buildings.
Validate BEYOND big data platform architecture and platform through a set of exemplary, large-scale, and long-lasting demonstrators
Promote the adoption of the BEYOND solution as a next-generation Big Data Platform and AI Analytics Toolkit for (data sharing-based) Energy-as-a-Service (EaaS) applications to relevant stakeholders